Community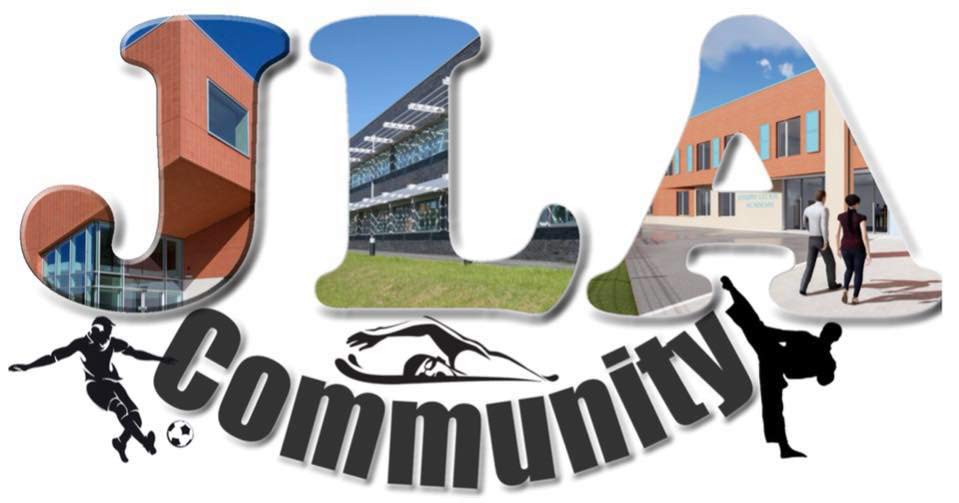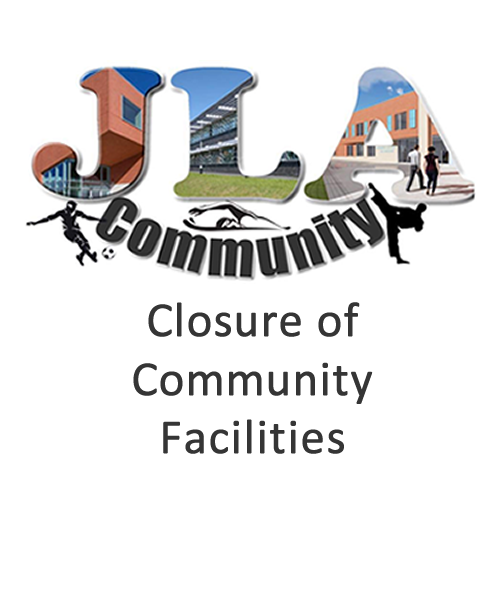 JLA Community: COVID-19 Update
It is over 6 months since lockdown first commenced and returning to The Academy, there have been many changes for the Academic 2020-2021 year:
Some of you may know that our Principal, Mr Keith Whittlestone sadly passed away in March 2020.
"Keith was a mentor and close friend to so many and words cannot describe how much his loss will affect us. He is an irreplaceable part of all of the lives of students and staff. His love and passion for Joseph Leckie Academy and its family of students and teachers will never be forgotten. He touched everyone's lives, as a man and the leader of the Academy - an institution which he dedicated his life to, for the betterment and care of all the youngsters of Walsall - that he held so dear".
The Acting Principal (Ms Rachel Cook) has agreed to continue with the JLA Community Section, honouring Mr Whittlestone's Ethos of "Community".
The Acting Principal, Heads of Department, together with the Health & Safety Manager, have devised protocols for all returning Staff and Students. JLA Community Bookings must also follow these protocols when we return to all facilities, in addition to your own specific activity Risk Assessment, thus ensuring a COVID safe environment for all staff and users within the facility.
Since we have returned to JLA for the beginning of a new Academic year, the numbers COVID-19 cases within the local Community has increased. Therefore, we have decided to continue to put the use of Community Facilities on hold until the rate of infection(s) decreases. In addition, there are re-sit examinations for the Students who were unable to take them in the summer term, which will also impact on the Sport Facility usage during the end of October, early November.
Due to the announcement of additional lockdown restrictions within Walsall from Wednesday 14th October 2020; rule of 6, indoor mixing of households, 10.00pm curfew and Social Distancing, we will have to review again when restrictions are eased.
We understand this is very frustrating for all Community users but hope that you do understand that the safety of staff and students are a priority for JLA.
Please continue to access the Joseph Leckie Academy Website / JLA Community section for updates.
Ms R. Cook - Acting Principal
Ms D. Potts, Development Manager FIOS - JLA Community
Mr J Greaves - Assistant Principal - JLA Community
For all enquiries regarding any of the advertised sessions on this page please contact JLA Community.
Call: 01922 721 071 (Ext 262)
Email: community@josephleckieacademy.co.uk
Community Manager: D.Potts FIoS
Social Media:



Joseph Leckie Academy has a wide range of facilities available for community hire. Please see below list for current options. If you require something that isn't listed below, please get in touch and we will do our very best to accommodate your needs.
Classroom Hire: Joseph Leckie Academy offer rooms for hire on evenings and weekends which accommodate up to 28 people. Prices start from £8.00 per room, per hour.
Drama Studio: Our well equipped Drama studio is available for hire on evenings and weekends with prices starting from £11.00 per hour per studio.
Swimming Pool Hire: Our Swimming Pool is available for hire on evenings with prices starting from £35.00 per hour for 20 people per session and one life guard. Adults (18+) £2.80. Children (3-17) £1.80 per session (2 Children Per Adult)
Sports Hall Hire: Our Sports Hall is available for hire on evenings and weekends with prices starting from £33.00 per hour.
Badminton Court: Our Badminton Courts are available in our sports hall on evenings and weekends with prices starting from £7.00 per hour per court. This is based on 6 people per court.
Gymnasium Hire: Our Gymnasium is available for hire on evenings and weekends with prices starting from £16.50 per hour
Sports Field Hire: Our Sports field is available for hire on weekends only. Prices start from £22.00 per hour and also include access to our changing room facilities.
Current Sessions...
For bookings in bold, please email JLA Community.
Community@josephleckieacademy.co.uk
Classroom
Monday

Madania - 5:05 pm - 6:25 pm

Tuesday
Madania - 5:00 pm - 6:35 pm
Wednesday
Madania - 5:00 pm - 6:35 pm
Thursday
Madania - 5:00 pm - 6:35 pm
Friday

Madania - 5:00 pm - 6:35 pm

Madania Adult Class - 5:30pm - 6:30pm

Saturday

Inspire Tuition Walsall - 9:00am - 1:30pm

Arshad Tuition - 10:00am - 1:05pm

My Own Tutor - 10:30 am - 11:30 am (Main Building)

In School Tuition - 11:30 am - 3:30 pm

Maths & English Tuition - 1:30 pm - 3:30 pm

Sunday
Swimming Pool
Monday
Nemo Swim School - 5:15 pm - 8:15 pm
Tuesday

Ladies & Child - 6:00 pm - 6:45 pm

Dads & Child - 6:45 pm - 7:30 pm

Private Booking - 7:45 pm - 8:45 pm

Wednesday

Dads & Child - 5:45 pm - 6:15 pm

Ladies & Child - 6:30 pm - 7:15 pm

Ladies Only (18+) - 7:15 pm - 8:00 pm

Private Booking - 8:15 pm - 9:15 pm

Thursday

Nemo School - 5:15 pm - 8:15 pm

Bowerns Swim School - 6:00 pm - 9:00 pm

Friday

5:00 pm - 9:00 pm - Booking on the hour

Saturday
Swim Fintastic Swim School - 9:00 am - 11:00 am
Sunday

Bowerns Swim School - 10:00 am - 12:00 pm
Sports hall
Monday
5:00 pm - 8:00 pm - Bookings on the hour
Tuesday

No Availability

Wednesday
5:00 pm - 7:00 pm - Bookings on the hour
Thursday
5:00 pm - 6:00 pm - Bookings on the hour
Friday
5:00 pm - 6:00 pm - Bookings on the hour
Saturday

9:00am - 10:00 am - Bookings on the hour

11:00 am - 2:00 pm - Bookings on the hour

Sunday

9:00 am - 1:00 pm

Staffordshire Cricket - 2:00 pm - 4:00 pm
Gymnasium
| | |
| --- | --- |
| Monday | 5:00pm - 10:00pm - Bookings on the hour |
| Tuesday | GKR Martial Arts - 6:15pm - 10:00pm |
| Wednesday | 5:00pm - 10:00pm - Bookings on the hour |
| Thursday | 5:00pm - 10:00pm - Bookings on the hour |
| Friday | 5:00pm - 10:00pm - Bookings on the hour |
| Saturday | 9:00am - 4:00pm - Bookings on the hour |
| Sunday | GKR Martial Arts - 10:00 am - 12:00 pm |
Sports Field - (Weekend Use Only)
| | |
| --- | --- |
| Saturday | Please Email for Availability |
| Sunday | Please Email for Availability |
| | Please email community@josephleckieacademy.co.uk |