Data Protection Act 2018 (GDPR)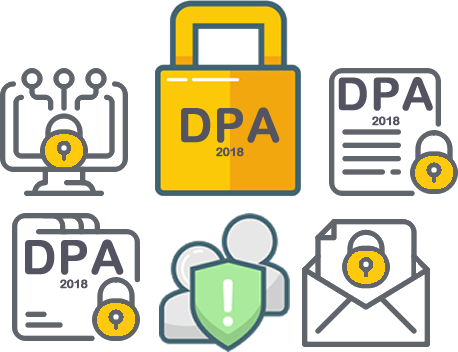 Coronavirus update:
While we are working hard to ensure the safety and wellbeing of all Academy students and staff, you may experience delays in receiving information or a response to a Subject Access or a Freedom of Information Request.
We apologise in advance if we are unable to respond within the statutory timeframes. But, we will endeavour to provide updates on any requests made during this time, we ask that you show understanding and patience as we work through these difficult times. We will do our upmost to ensure you receive the information you have requested, where this justified and appropriate, as soon as possible.
____________________________________________________________________________________
The Data Protection Act 2018 (GDPR) law came into effect on 25 May 2018. The aim of this law is to ensure all personal data is protected and organisations who work with such data are held accountable for its protection.
The Data Protection Act 2018 (GDPR) requires organisations that are responsible for using your information to make sure it is clear why they need your information and how it is used.
To view all Data Protection Act 2018 policies, including Privacy Notices and SAR form, please use the links on the right of this page.
Data Protection Officer/Data Protection Lead
We have appointed an external Data Protection Officer from Walsall Council to support with matters relating to Data Protection and the use of your personal information. We also have a Data Protection Lead in the Academy.
Our Data Protection Officer is registered with the Information Commissioners Officer (ICO).
If you have a question about how your personal data is used at the Academy, or you would like to make a formal request, in the first instance please contact our Data Protection Lead at jlagdpr@josephleckieacademy.co.uk.
CLICK HERE TO DOWNLOAD A DIGITAL COPY OF THIS PAGE
click here to download the Jla subject access request form
To obtain a printed copy of this documentation listed within this page, please visit our Academy reception.
Please be aware that this documentation is currently in draft and is subject to change.