Library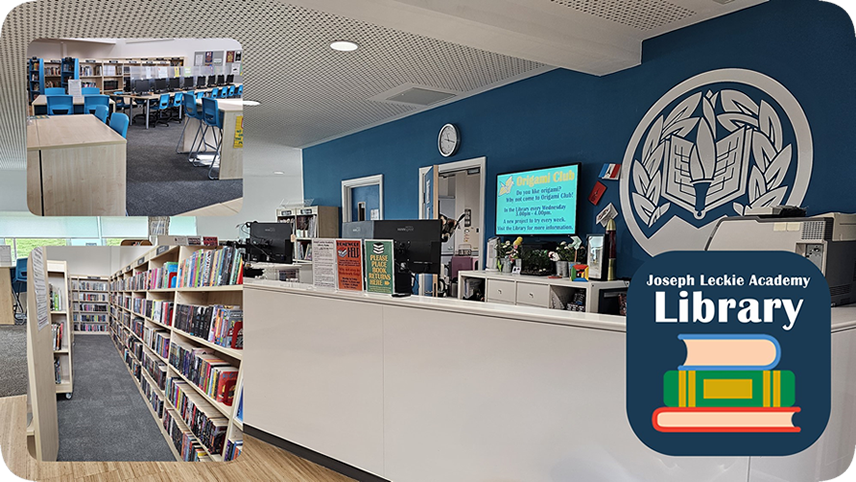 At Joseph Leckie Academy we encourage students to read as much as possible. Studies show that children who read for enjoyment every day, not only perform better in tests than those who don't, but also develop a broader vocabulary, increased general knowledge and have a better understanding of other cultures. Reading also empowers children, it improves their overall mental health, helping them to be resilient and happy.
The library is open from 8.00am – 4.00pm, Monday to Friday and offers students a quiet space to study, read and complete homework and access to over 10,000 books (fiction and non-fiction), 28 computers, online subscriptions and eBooks.
The library holds daily Homework Help sessions, before and after school and after school clubs, such as Origami Club. Academy students also have the opportunity to gain work experience and develop new skills by becoming a library assistant.
For further information go to the Library SharePoint page.