Sixth Form Graphics Students Working With Express & Star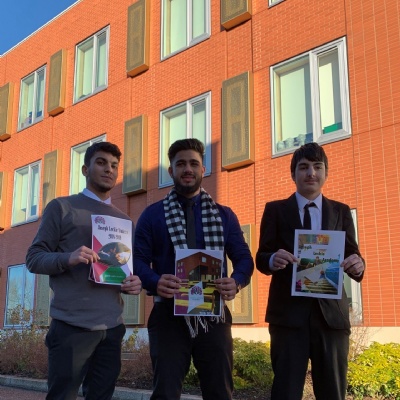 Sixth form graphics students from Joseph Leckie Academy were delighted to work closely with Lorraine Hudson from Walsall Express and Star this term as part of their level 3 course.
After a special guest lecture introducing the students to the world of branding and advertising, Lorraine returned to judge the results of the students efforts this month. The typography and typographic unit revolved around the redesign of the Academy Prospectus for prospective year seven/sixth form students at the Academy. Students commented on how useful it was to liaise directly with a industry professional when completing their course. Joseph Leckie Academy offers a range of Level 3 courses in both academic and vocational pathways.