MyEd, ParentMail & Ruler Parent Support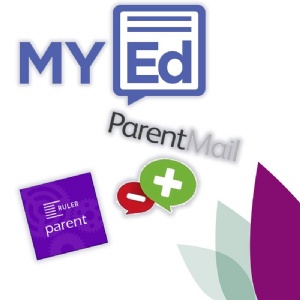 The Academy has launched a number of Apps to make it easier for parents to keep in touch and monitor the progress of their child/children.
MyEd
MyEd is the key platform we use to keep parents up to date with information about all aspects of student life here at the Academy including attendance, forms achievements, latest news, key dates and info packs. MyEd allows the Academy to send you text messages directly to your mobile phone completely free of charge. This app is available to download free of charge from the App Store or Google Play.
Click here to visit our MyEd page
Ruler Parent
The Academy has also launched a new way for parents to view and monitor homework which has been set for your children using Ruler Parent.
To request access to this please contact the school with the following information:
Your Full Name
Student Name(s)
Student Date of Birth
Student Registration/Form Group
To access Ruler Parent please either click the link below which will open the browser on your PC or mobile device, or alternatively you can download the Ruler Parent app separately for Android or iPhone using the buttons below.
Click here to visit our ruler parent page
Click here for ruler parent web access
Please note: Using the Ruler Parent app you will only be able to see the Title and Date details for homework, to see further details of the homework please use the web access link.
ParentMail (Payments)
The Academy has also launched a new cashless payment system. This keeps parents up to date by providing an ease of access to our online payment system from your smart device. This allows you to pay for your child's trips or meals via credit or debit card by the touch of a button.
For registration details please send the following to the email address below:
Your Full Name
Student Name(s)
Student Date of Birth
Student Registration/Form Group
click here to visit our parentmail page
click here for parentmail web access
Support
To assist parents with registration and queries, we've launched a new parental support team. If you have any queries or are currently experiencing issues with MyEd, Ruler Parent or ParentMail, please do not hesitate to contact us via email. We aim to respond and resolve all queries and issues as quickly as possible.