BTEC Enterprise Edexcel 1BS0
Students will follow the Edexcel GCSE (9-1) Business specification. They will begin the course in Year 9 and sit two exams in the summer of Year 11.
The course is designed to provide GCSE Business learners with:
An understanding of how businesses work and operate.
An understanding of how to build a business.
An opportunity to apply learning to different business contexts
An opportunity to develop of understanding of how different contexts impact on business behaviour
Edexcel GCSE Business Course
The Edexcel GCSE Business specification reflects the demands of a truly modern and evolving business environment. This qualification allows students to develop as commercially minded and enterprising individuals which will help them to succeed in their chosen pathway.
A range of business topics will be covered throughout the course, including:
Entrepreneurship
Spotting business opportunities
Putting a business idea into practice
Understanding external influences on business
Making marketing decisions
Making operational decisions
Making financial decisions
Making human resource decisions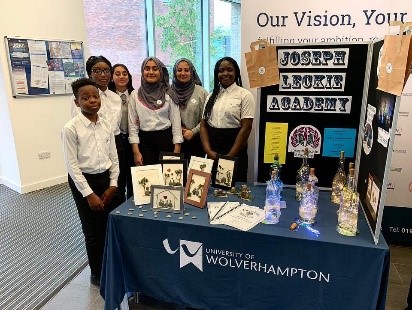 Course Content
Theme 1: Investigating small business
Theme 2: Building a business
Assessment
The Edexcel GCSE Business courses consists of two externally examined papers. Both sat in May/June of Year 11.
Theme 1:
Written examination: 1 hour and 45 minutes
50% of the qualification
90 marks
Theme 2:
Written examination: 1 hour and 45 minutes
Progression
This course gives the perfect foundation for students to develop their skills and understanding ready to move into A-Level, T-Level or Vocational Level 3 study.
Students will be well prepared to continue their studies through an A-Level in Business, which will allow for progression to university or employment.