Joseph Leckie Academy - Named Top for Progress at the End of Key Stage 4 2018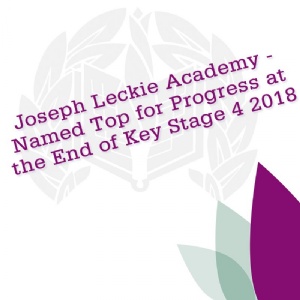 Joseph Leckie Academy has been published as the top non-grammar school in Walsall for results at the end of Key Stage 4 for the end of the 2017-2018 Academic year.
The National Performance Tables have been recently published and we're pleased to inform you that Joseph Leckie Academy are the top performing non grammar school/academy! This is also true in comparison to our neighbouring schools in Sandwell.
This is a fantastic achievement for both staff and students here at the Academy and one they should be very proud of. Well done to all.