Exam Cancellations - January/February 2021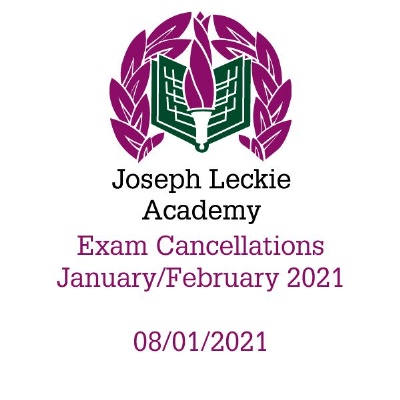 After consultation with department heads etc. we have decided that the following exams, due to take place in January, will need to be cancelled due to learning time lost and impact of COVID-19:
Thurs 14th Jan- 9.15am- Food- Hospitality and Catering WJEC-Year 11
Weds 20th Jan- 9.15am- IT -U2C Essentials of Cyber Security- Year 12
Mon 1st Feb- 1.15pm- Business- Promotion and Finance for Enterprise- Year 11
Tues 2nd Feb- 9.15am- SPORT BTEC- The Principles of Training , Nutrition- Year 11
Thurs 4th Feb- 9.15am- IT- Effective Digital Working Practices- Years 10 and 11
Mon 8th Feb- 9.15am- CACHE Childcare- Year 11
All other planned January exams will go ahead.
If you have any questions, please contact your subject teacher.
Staff Contact details can be found on our Key Contacts page.