Exam Results - 13th August 2020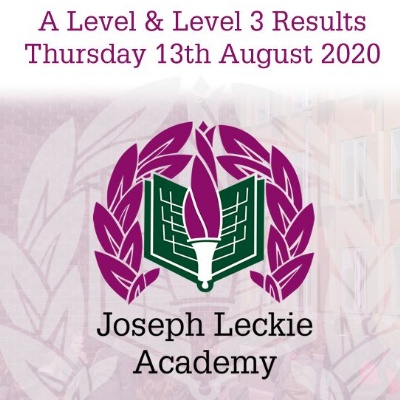 First of all, we'd like to wish all of our students, the best of luck for their A Level or Level 3 BTEC results tomorrow!
We'd also like to remind all students that this year's results day will have to work differently to those held in previous years due to the continuation of controls and social distancing guidelines as set out by the government.
We've updated our website's Examinations page with guidance for this year's changes and advise both parents and students to take a look, on here there is also a list of FAQs regarding this years exams.
As students will already be aware the results that your child has achieved and been awarded will be sent to them by email rather than collected from the Academy, which has been the case in past years. This will help us therefore reduce the amount of people on the Academy site and better protect your child's health and safety. The email results will be sent to their Academy Office 365 email address, so it is integral that your child has access to this on the results day. For the majority of students, therefore, there will be no requirement for them to come onto the Academy grounds during the results day.
If students need to have their password reset for their email ready for tomorrow the can request this via our website: Office 365 Password Reset Request Form
Further information on the exam results days is available for the A Level / Level 3 BTEC and the GCSE results day on our Letters home page online: Letters Home Page