Mental Health Awareness Week 18th May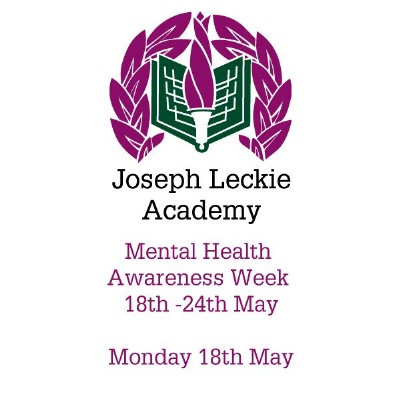 Mental well- being describes how you are feeling and how well you can cope with day to day life. Stress, loneliness, inactivity, lack of sleep can affect our mental wellbeing.
We know this is a difficult time for many of you, with the spread of coronavirus impacting our lives in various ways. We know that talking about mental health can feel awkward, but it doesn't have to.
What can you do for Mental Health Awareness Week 18th -24th May?
It is all about being kind to yourself by taking some time out each day for yourself.
Please look for further information and advice throughout the week across the Academy's social media platforms and website.
Yes Futures, is a charity provide intensive support programmes for children struggling with self-esteem and resilience.

Yes Futures have launched Home Grown Skills, a completely free resource bank for parents and teachers to support young people's wellbeing and personal development during this period.

The series of activity sheets are designed to take between 20-50 minutes. Today's topic Resilience
A resilient person can keep trying when things are hard. They face challenges and uncertainty with calmness and positivity. If they fail, they try again. When they make actions or take decisions, they do them independently and own them.
*Resilience - Activity 1- Worksheet attached
*Please see the Character Building Calendar - Quickfire activities to get young people thinking about confidence, resilience, communication and self-awareness.
*Well-being Workout Committing to your mental fitness is just as important as your physical fitness! Here some exercises you can do to work out your mind and relieve some stress.