Full Academy Closure (24/03/20)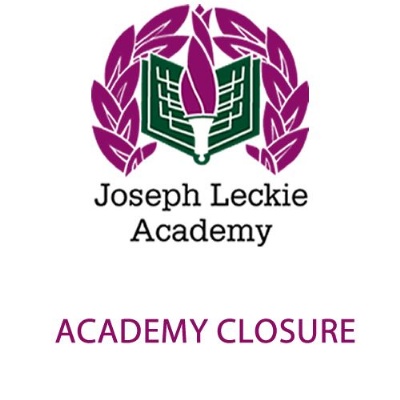 The decision has been made to close the Academy to all students and staff as of 3:05pm today (24/03/20) until further notice.
If you need to contact a member of staff, please visit our Key Staff Contacts page. If you are unsure who to contact, please email postbox@josephleckieacademy.co.uk and we will forward your email to the relevant member of staff.
As the Academy is now closed, if your child is entitled to Free School Meals and you still require us to provide a meal for your child please contact the Academy via email postbox@josephleckieacademy.co.uk
We will continue to update parents via text message as well as providing updates on our website and social media feeds.
Student learning plans will be continuously updated. Please visit our Student Learning Plans page to view all tasks available for students to complete.
There is currently a letter ready to view on our Letters Home page.
Please continue to follow guidelines provided by the Government. Visit gov.uk/coronavirus for more information. Please also remember to stay indoors and stay safe during these unprecidented times.