NASUWT 'Arts and Minds 2019' Competition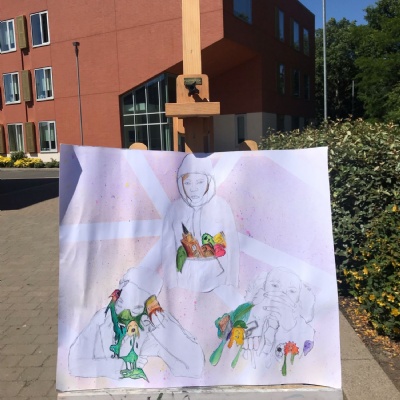 On Friday 5th July, two entries were submitted by Design Technology students in response to the annual NASUWT 'Arts and Minds 2019' competition.
The following submissions were submitted by Year 10 boys; one entry was completed by Zayaan and Warsame entitled "Racism is the fight" and the other a singular entry by Osahon entitled "Reflective Youth".
The students created this work based on the theme of cultural diversity, race, equality and identity. Their aim was to promote cultural diversity and equality and tackle racism in schools through artwork.
The judging is currently taking place in which the winning entry is to be announced at the end of the academic year.
Good luck to our three students and well done for getting involved in this excellent opportunity.
For further information, please follow the link: https://www.nasuwt.org.uk/being-involved/events/arts-minds.html