Student wins the Open Class National Title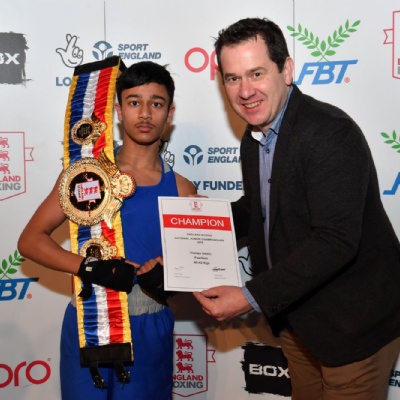 We are very pleased to announce that one of our talented students, Hamza in Year 11 has won the Open Class National Title.
This title will enable Hamza to box for England. He will be boxing and representing England on the 2nd and 4th of May 2019 in the Tri Nation Championship. We are highly confident that Hamza will succeed with the potential of becoming British Champion.
Hamza has recently been voted boxer of the Championship which makes him 3x national champion at the age of 15. We wish Hamza the best of luck.