Joseph Leckie Academy wins 'Gold Championship School Status'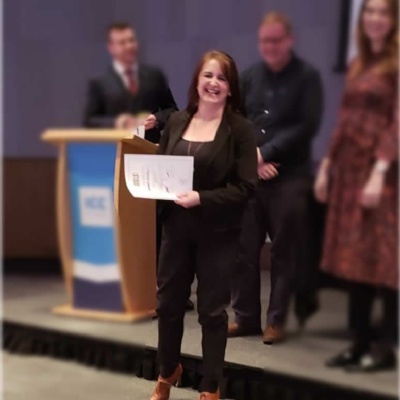 On the 28th November 2018, Mrs Devey, our Head of Year 11 was invited to an event by NCS (National Citizen Service) at the ICC in Birmingham to receive an award on behalf of the Academy.
We are proud to announce that Joseph Leckie Academy received 'Gold Champion School Status' from NCS for the number of Year 11 students that are encouraged to go on the programme.
NCS is a Government funded venture that allows young people to gain valuable life skills and socialisation. It teaches them how to give back to the community by bringing them together on a three week scheme that includes a Residential, a University Halls of Residence stay and a charity based fundraiser. It also brings together young people from around the local area and is a nationally recognised qualification. Each young person that completes 'The Challenge' receives a signed certificate from the Prime Minister.
Universities, Businesses and High Apprenticeships highly recommend and are more likely to offer a placement to a young person who has taken part in the NCS programme.
As well as being Head of Year, Mrs Devey is also the NCS co-ordinator for Year 11 and therefore is the forefront of NCS within the Academy.
We would like to take this opportunity to congratulate Mrs Devey and the Year 11 students who took part in the NCS programme.