One Palfrey Big Local - 12/11/2021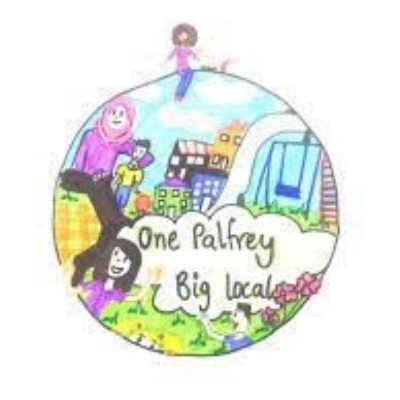 One Palfrey Big Local Latest News
Residents of Palfrey still have time to apply to join the Resident Led Partnership to make a real difference in Palfrey. An opportunity to make new friends and gain access to some amazing training and support opportunities which will enable them to make a real difference. Please see posters below.
Get in touch with our Programme Delivery Officer for an application pack or an informal chat.
Upcoming activities and support:
Citizens Advice Bureau Surgery every Tuesday from 9am-12.30pm at Palfrey Park outside the Seedhut - FREE
Elderly (50+) coffee and crafts from 2pm-4pm every Wednesday @ The Seedhut Palfrey Park - FREE
One Palfrey Big Local funded Girl's Youth Club activities take place every Wednesday at the Seedhut from 4pm-6pm. Girls aged 8-14 years will enjoy the fun creative sessions.
Women's fitness class every Monday 9.30am @ Bilal Academy
Buy Poppies knitted by our lovely elderly group. On sale 13/11/21 from 10.30am outside the Poundland at Bescot retail park
Join us in laying the remembrance Wreath at Palfrey Park bandstand, on Remembrance Sunday 13th November at 11.30am. Light refreshments will be provided.
Join us for litter picking in Palfrey on Sunday 14th November at 1.30pm outside Bilal Academy. Let's work together to make Palfrey a clean and safe place to live. Equipment and light refreshments will be provided.

For more information contact:
Arfan Zaman
One Walsall
Programme Delivery Officer - One Palfrey Big Local
07501 147 308
rfanz@onewalsall.org
https://onewalsall.org/one-palfrey-big-local/