Open Evening 2020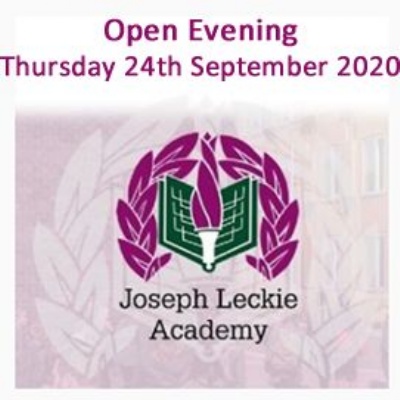 Open Evening - Thursday 24th September 2020 - All Key Information will be available on the website
Unfortunately, due to the current pandemic, we are unable to invite prospective parents and students to visit us at the Academy on Thursday 24th September 2020.
However, please visit our Open Evening 2020 page where you will be able to see what the Academy has to offer (Introduction from the Principal, Virtual Tour, Faculty videos and much more).
Our latest Prospectus is now available, please click here to open.
Please feel free to contact us on JLATransitions@josephleckieacademy.co.uk if you require any further information.